Proof of concept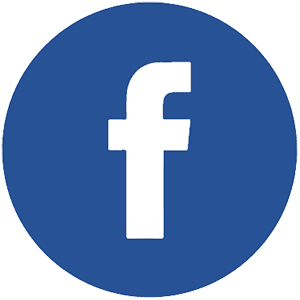 Virtual Treatment for the feature film "I am Nana. It is inspired by the true story of of a girl with passion and love for life and Arts and wants to make the world better.
Logline: There are no people with special needs. There are humans.
Title: I am Nana
Genre: docudrama
Script: Petra Terzi
Director: Petra Terzi
Country: Greece
Language: English
Subtitles: Greek
Production: Petra Terzi
Duration: 70'
Synopsis/Treatment
The film "I am Nana" is based on the real story of a girl, Nana, born with cerebral palsy in Greece. It addresses the issue of diversity and coping within the family itself and in society. Nana's point of view is offered to develop philosophical ideas about life, existence, morality and love. It goes beyond everyday difficulties and the inadequate infrastructure for people with disabilities.
The birth of Nana is a blessing for her parents. After four years they have another little girl, Myrto, who completed the family. The parents' joy and happiness fulfilled each other; they are proud watching their girls grow up though they are different from each other; their strength and faith allows them to live normal lives, without paying attention to their children's diversity. But something tortured Nana. The younger daughter danced for several years, and the older one simply looked with wonder, admiration, and maybe, sometimes with jealousy. Nana danced only in her dreams; her partner held her hand and twirled her in a way that filled her with joy and smiles. This was her secret.
As the years passed, and Myrto became a better ballerina, Nana kept her secret deep in her heart. At a party, a famous dancer meets Nana and proposes to teach her how to dance. Nana cooperates with Konstantina, a dancer at the dance school and the time passes pleasantly. Nana's effort and great stubbornness to achieve the best result grows bigger and bigger. Konstantina and Nana share their dreams and, to inspire and contribute to society, they participate in a fashion show with disabled models for the first time in Greece.
But that was only the beginning.
Nana enters the University of the Theatrical Studies in Athens. After her classes, she participates in theatrical performances and in films. She becomes a famous actress, acting in shows and films all over the world. She creates her own cultural educational center, giving minority members the chance to make their dreams real as she once had that chance.
Director's note: Here is some background about this film.
I have known Nana and her family since 2012. Nana came to dance with her teacher in the New Talent Festival - "The Performance of Yours Life" I was directing in 2013 in Athens for a charity. I was impressed by her and since then, I have filmed and continue to film Nana on many occasions, taking into consideration Nana's and her family's wish to share their experience in a feature film. Nana participated in a short film of mine, when I was at film school in Athens, titled "Dirty Roses"(2017) which received several awards .
First, I want to make "I AM NANA" because through this film I can express my life goal to inspire women to have their own voice. Second, I want to contribute to society by inspiring people never give up on their dreams and, instead, join powers to better their life, humanity and world. I hope we share a common goal and you support the film project.
{source}

<iframe width="800" height="450" src="https://www.youtube.com/embed/xt6Letz3UBI" frameborder="0" allow="accelerometer; autoplay; encrypted-media; gyroscope; picture-in-picture" allowfullscreen></iframe>

{/source}